We coordinate everything.

that there are no complications.
What can you expect from a star* sales person? We believe that in addition to convincing products and services, technical expertise and a focus on the customer are much more important than mere selling skills. Therefore, all our sales personnel in outside sales have a technical qualification and are very familiar with all our models. They advise customers competently and individually ranging from the calculation of the part cycle time up to customised retrofit options and suitable peripheral equipment to enable maximum efficiency in day-to-day operations.
Of course, our outside sales staff and sales representatives continue to be available to the customer as contact persons for consultation after the purchase.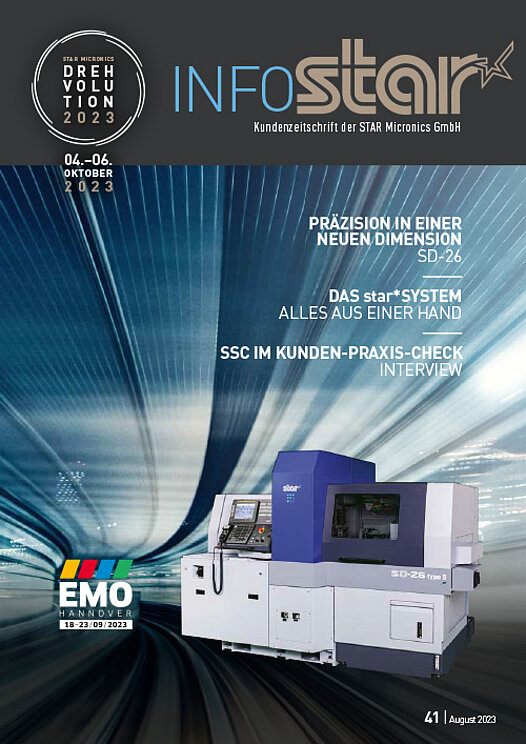 Infostar
Customer magazine
With articles on new products, projects, success stories and much more, in our annual customer magazine you can inform yourself about exciting news from the star* company. We wish you lots of reading fun.