CNC automatic lathes from STAR Micronics
It is well known that the ability to produce economically and reliably with excellent precision requires a trained and motivated team together with an array of well-equipped and efficient machines. So that you can successfully react to changing market conditions we offer you our innovative strength and technological leadership.
This is complemented by many years of experience with 6000 star* CNC automatic lathes already supplied to the market.
The continuing growing number of satisfied customers who depend on the reliability and quality of star* CNC automatic lathes combined with our comprehensive range of services are both a confirmation and incentive.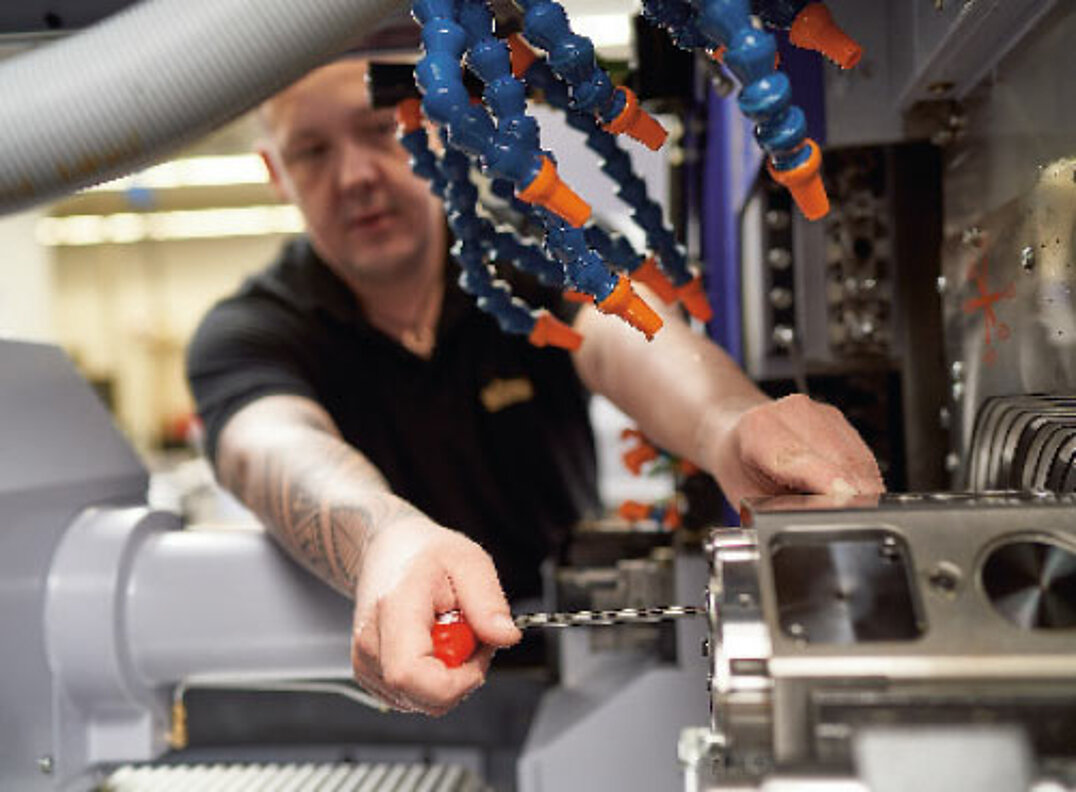 Product overview
CNC automatic lathes

Your advantages
with star Micronics
MARKET LEADER


You are buying from the market leader in Germany, with more than 6000 installed CNC automatic lathes.

COMPETENCE AND EXPERIENCE


Competence and expertise from more than 40 years of successful operations on the European market.

Flexibility


Our core expertise is the field of CNC Swiss-type automatic lathes. In addition, many models are available in a fixed headstock version (Hybrid).

COMPREHENSIVE PRODUCT RANGE


Full product range for diameters from 0.1 to 42 mm, for simple to complex applications.

Service flat rate


Our service visits are calculated in a fair and transparent way: without travel costs, without a mileage allowance, and without incidental expenses. In addition to the actual work time, we only charge a one-off flat rate for each service visit.
EXTENSIVE RANGE OF REPLACEMENT PARTS AND ACCESSORIES


Our warehouse for spare parts and accessories ensures a quick and efficient reaction time. All the relevant parts are usually immediately available.

Always available for you


Hotline for service and spare parts:
Mon. to Thurs.: 8 am to 4 pm · Fri.: 8 am to 1.30 pm.

Customised training


Exclusive training in your company or in our training centre is designed especially for your employees, your production parts and your machine model.

Guaranteed quality


We grant a warranty of 24 months for our CNC automatic lathes – without a shift limitation.

High value retention


star* machines retain their value in case they are resold.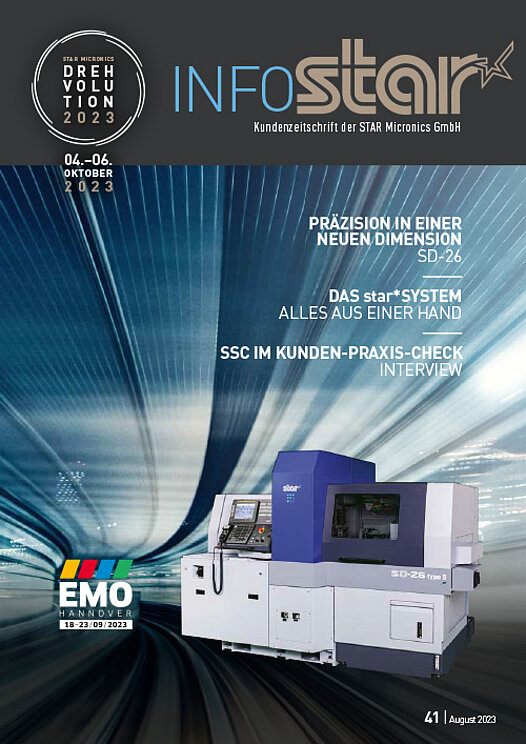 Infostar
Customer magazine
With articles on new products, projects, success stories and much more, in our annual customer magazine you can inform yourself about exciting news from the star* company. We wish you lots of reading fun.