We are always happy to go
the extra mile to the customer.
Today, customers demand good service more than ever because the constant pressure in the production department has risen considerably. Our company is therefore strongly focussed on the requirements of our users. Although the reliability of the star* CNC automatic lathes is well-known, service and customer satisfaction remains a top priority in our company.
Our company is characterised by excellent service, short reaction times, high availability of replacement parts, quick and comprehensive fault elimination and last but not least good value for money. The experienced star* service team is able to clarify many enquiries and requirements at an early stage on the telephone, naturally without costs or an expensive hotline. In addition, thanks to our unique infrastructure there are also highly motivated and qualified service technicians close to your location.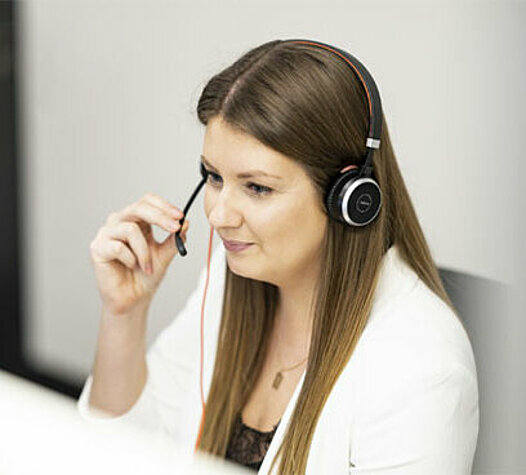 Mon.–Thur. 8 am to 4 pm / Frid. 8 am to 1 pm
+49 (7082) 7920-30
Customer Service
with star Micronics
quick, competent and motivated
24 month guarantee without shift limit
customer care through the experienced star* service team, by telephone and on-site
excellent value for money
invoicing made on flat-rate basis
simple and transparent invoicing:
no travel costs, no mileage allowances, no incidental expenses
24 months guarantee 1
without limitations
Guarantee extended to 24 months
– without operating hours limitation
In the meantime, the reliability and long life of our star* CNC automatic lathes has become legendary. As we are convinced about the high quality of our products, in future we will grant you a warranty of 24 months on our star* CNC automatic lathes1.
This regardless of whether you produce with two or three shifts on our machines.
1 Except for wear parts.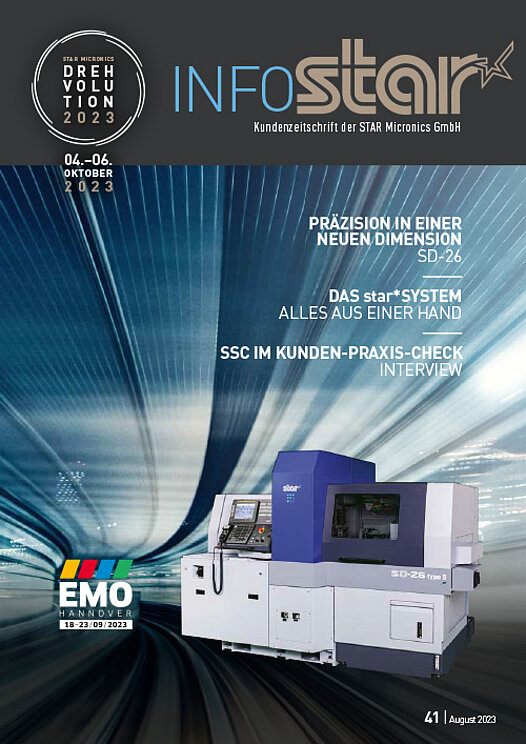 Infostar
Customer magazine
With articles on new products, projects, success stories and much more, in our annual customer magazine you can inform yourself about exciting news from the star* company. We wish you lots of reading fun.