CNC automatic lathes FROM THE SPECIALIST
It is well known that the ability to produce economically and reliably with excellent precision requires a trained and motivated team together with an array of well-equipped and efficient machines. So that you can successfully react to changing market conditions we offer you our innovative strength and technological leadership.
For more than 40 years thousands of customers depend on the reliability, competence and experience of STAR Micronics. As market leader, with more than 6000 STAR machines delivered in Germany, we offer innovative CNC automatic lathes for diameters from 1 to 42 mm together with a pioneering range of services.
24 months guarantee 1
without limitations
Guarantee extended to 24 months
– without operating hours limitation
In the meantime, the reliability and long life of our star* CNC automatic lathes has become legendary. As we are convinced about the high quality of our products, in future we will grant you a warranty of 24 months on our star* CNC automatic lathes1.
This regardless of whether you produce with two or three shifts on our machines.
1 Except for wear parts.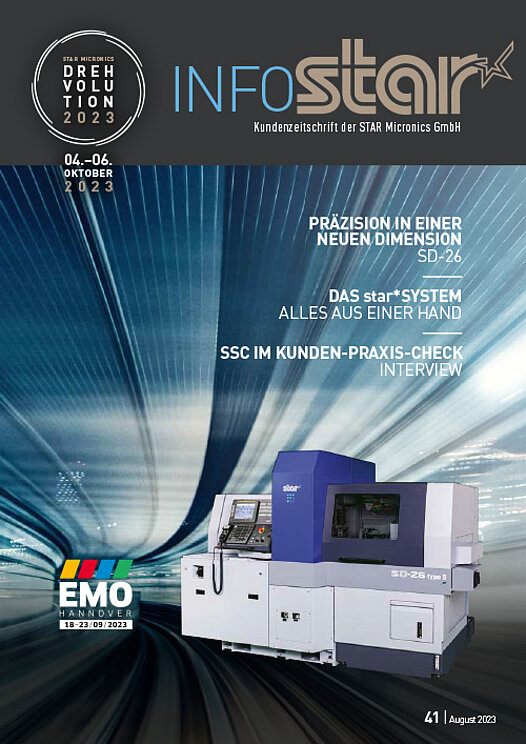 Infostar
Customer magazine
With articles on new products, projects, success stories and much more, in our annual customer magazine you can inform yourself about exciting news from the star* company. We wish you lots of reading fun.